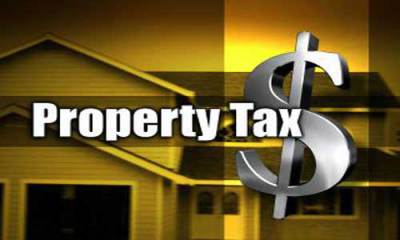 Steve Anderson CRB, Property Appraiser 1, offers classes to the public. He has been accredited by the Oregon Real Estate Agency, The Oregon State Bar and the Oregon State Board of Accountancy. He tries to inject humor in a very dry subject and delivers it in a fast paced manner guaranteed to keep the audience on their toes.

The first 2 classes offer continuing education hours for the appropriate attendees.


All classes are available subject to our calendar, projected number of attendees and location.


Please email your interest and we will get back to you to see if your request can be handled. 

Introduction to the property tax system. (90 minutes)

This class covers the gamut regarding assessment of property.
The history of our property tax system.
Information sources for property you are probably not aware of.
How property is valued.
Trending of value.
Quality of property and how it affects the value.
Compression and how it is created.
The appeal process.
Timelines.
Omitted property.
Exception value.
Gross error statute.

Omitted Property, Exception Value and the Gross Error Statute (60 minutes)

This class is an in depth study of the last 3 subjects in the original class.
Omitted property, how it is created. Implications from it.
Exception value and how it is applied.
Gross Error Statute and when and where it is applicable.
"Whine and wines" (20 minutes)

Information sources about property you might not be aware of.
Compression and how it is created.
Gross Error Statute and when it is applicable.
This class is used a lot as a topic for service club lunches, etc. and as an educational piece for interested groups of taxpayers.